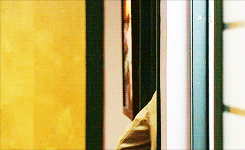 Laura, 24, UK, American At Heart! "So, this is my life. And I want you to know that I am both happy and sad and I'm still trying to figure out how that could be" General Mood = 😢 Remember that time I met Adam Scott and we discussed Amy Poehler, and I got him to say Cunt-essa??!! :D I went to The Del Close Marathon this year and got to be In the front row for an Amy Poehler dance party!! Currently In A Vera Farmiga Spiral
Facebook
Happy Birthday, Amy Meredith Poehler! (September 16, 1971)
Tina and Me (the other way around)
Happy 43rd Birthday, Amy Meredith Poehler! [Born September 16th, 1971]

"I've always dreamed of growing up to be Amy Poehler." 
Happy Birthday, Beyonce Amy Poehler! (September 16th)
Happy 43rd Birthday, Amy! (September 16, 1971)
i'm still betting on you, girl on fire
Although lacking in many departments, Effie Trinket has a certain determination I have to admire.
Fire is catching! And if we burn, you burn with us.
You are the face of this
                                      r e v o l u t i o n.
Happy 43rd Birthday, Amy Pueblo Poehler!

"Great people do things before they're ready. They do things before they know they can do it… Doing what you're afraid of, getting out of your comfort zone, taking risks like that – that is what life is. You might be really good. You might find out something about yourself that's really special and if you're not good, who cares? You tried something. Now you know something about yourself."

- See more at: http://socialmediakb.com/adding-a-pinterest-share-button-to-your-tumblr-blog/#sthash.VGsvGr3B.dpuf

- See more at: http://socialmediakb.com/adding-a-pinterest-share-button-to-your-tumblr-blog/#sthash.VGsvGr3B.dpuf