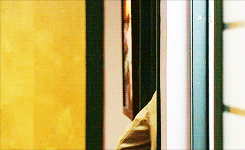 Laura, 24, UK, American At Heart! "So, this is my life. And I want you to know that I am both happy and sad and I'm still trying to figure out how that could be" General Mood = 😢 Remember that time I met Adam Scott and we discussed Amy Poehler, and I got him to say Cunt-essa??!! :D I went to The Del Close Marathon this year and got to be In the front row for an Amy Poehler dance party!! Currently In A Vera Farmiga Spiral
Facebook
the fact that there have been no leaked nudes in my dashboard proves that i'm following the right people
Get on board and buckle up, because my ride's gonna be a big one. And if you get motion sickness, put your head between your knees, because Leslie Knope's stopping for no one.
We need to talk about this 
Allison Janney for Variety

©BRENT HUMPHREYS
Absolutely gutted for Aubrey Plaza, Jennifer Lawrence, and all the other women who had their private photos stolen, and to the other women on the list who are getting theirs shopped over the internet RIGHT NOW!! And anyone calling them Sluts for taking these photographs, needs to understand that someone illegally hacked their way in, and it's their choice how to 'share' their bodies! Anyone looking at these pictures are almost as bad as the person who stole them!!

- See more at: http://socialmediakb.com/adding-a-pinterest-share-button-to-your-tumblr-blog/#sthash.VGsvGr3B.dpuf

- See more at: http://socialmediakb.com/adding-a-pinterest-share-button-to-your-tumblr-blog/#sthash.VGsvGr3B.dpuf